EDIT MAIN
Welcome to the Lawton Public Schools
Weather Page:
Active Alerts:
Forecast: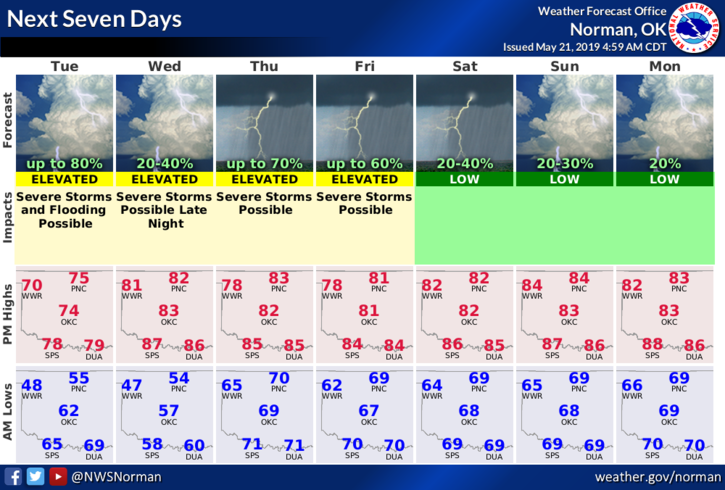 Thunderstorms will be possible every day through early next week. There will be a chance of severe storms today, late Wednesday night in the northwest, Thursday (mainly northwest), and Friday
Links:
National Weather 7-day Forecast for Lawton/Ft. Sill
Oklahoma Mesonet Site for Comanche Co.
Winter Storm Safety Tips and Resources
Thunderstorms, Tornadoes, Lightning - Preparedness Guide
Videos: